Sports Equipment Supplies – Experts in the design, manufacture, supply and installation of sports hall and gymnasium equipment. We are sports hall installation experts, providing advice all over the UK and beyond to ensure you get the highest quality, affordable equipment. If you are looking for a company to supply and install sports equipment you have found it here!
---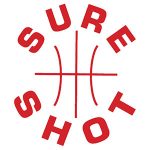 Sure Shot are one of the longest established manufacturers of Institutional Sports Equipment and especially Basketball equipment.
All Sure Shot sports equipment is made to a high specification and Sure Shot are one of the only manufacturers to carry the EN1270 European standards certificate as well as the FIBA endorsement for their Sureshot Competition Basketball Goals which are used for many major Basketball Finals in Europe.
Sure Shot now put their name to other branches of sport and have established Sure Shot Netball products and Sure Shot Gymnastic products to complement their range of sports goods in the UK.
---

The Sureshot gymnastics range has been developed using renowned production standards and technical expertise from experts to produce a high quality range of products.
---

Stramatel – Sports Equipment Supplies are one of the leading approved suppliers of Stramatel Electronic Scoring Equipment manufacturers and their scoreboards carry the Governing Body endorsement for Basketball Scoreboards as well as other sports such a Water polo.
As a leading supplier, Sports Equipment Supplies of Stramatel Scoreboards and scoring equipment for all sports, SES can offer a full Stramatel Scoreboards supply at very competitive prices and a repair service as one of the Approved Stramatel Service operators.
Stramatel scoreboards have been approved by the FIBA (International Basketball Federation) since 2001 and they became a FIBA Partner in 2006.
Stramatel Scoreboards carry a 2 year (Parts) Warranty and an 8 year LED Warranty. Stramatel scoreboards offer further products such as timing systems for swimming competitions, timers and clocks, emergency call stations and industrial displays.
---

FAVERO ELECTRONIC DESIGN manufactures a wide range of electronic devices for sports and leisure activities, such as billboards, scoreboards with luminous LED displays, outdoor scoreboards, chronometers, clocks for hourly rates, Coin-token Acceptors, etc. We can satisfy the needs of both small gyms and large recreation centres for a large variety of sports.
---

Sports Equipment Supplies is an authorised dealer and partner with Sportsystem Italy. Founded in February 1979, the Italian manufacturing company Sport System is actually a worldwide well-known sports equipment manufacturer. The company designs, manufactures, installs and trade, in Italy and Internationally, a wide range of articles for gymnastics, athletics, individual sports and team sports. However, the range also includes a complete line of furnishing and accessories for changing rooms, infirmaries, meeting rooms or press-rooms, allowing customers to completely equip any sport venue.
---

Baden is a specialist sports ball manufacturer based in Seattle, Washington. Baden design and manufacture sports balls at the forefront of the various sports, and have done so for over 30 years. Baden is totally dedicated to producing the highest standard of sports ball possible, their development is continuous, and they make their intent clear with their catchphrase of "Passion for a Better Game" ™.
Baden were the innovators of the Tan and White Basketball and have been at the forefront of that basketball development, leading to FIBA changing the rules of basketball to allow white panels on Official Basketball Game Balls. Their new Perfection ™ Basketball represents revolutionary changes that no-one had contemplated, where the symmetrical design means basketball players experience a consistent feel anywhere their hands touch the basketball.
Baden is the official match basketball of England Basketball and Basketball Scotland.
---

Molten is an internationally recognised sports brand because of the high quality of its products and the many international competitions and tournaments in which they have served as official game balls.
Molten Footballs are used extensively in a number of sponsored football leagues, as well as some of the Arsenal FC Academies.
The Molten G-Series basketball will be the official game basketball for all FIBA international event's worldwide up to 2016; while many of the Molten sports balls, from soccer balls to volleyballs, carry international federation approval including FIFA, FIBA, FIVA and IHF.
All Molten basketballs are manufactured in 12 panels, rather than the traditional 8 basketball panels of other basketball manufacturers. They are packed with ground breaking, Molten patented basketball technology to enhance the basketball players performance in basketball shooting, basketball dribbling and basketball passing as the Molten basketballs have additional seams for better fingertip control by the basketball player.
---

Aresson is the leading brand for rounders equipment supplied to schools, colleges, gyms and individuals throughout the UK and abroad.
ARESSON IS THE ONLY ROUNDERS EQUIPMENT SUPPLIER APPROVED BY ROUNDERS ENGLAND IN THE UK.
In April 2016, Rounders England and Aresson entered into a 5 year partnership with the joint aim of bringing product innovation and improved player engagement to Britain's most nostalgic game.
New Stamps of Approval have been created to reassure players that they are being offered quality, innovative products. The introduction of these stamps ensures that approved products, of a specified standard, are easy to identify in the mass market. The stamps have been awarded to Aresson for quality, innovation and player engagement across all playing abilities in the game of Rounders.
---

Niels Larsen was founded in København, Denmark in 1893 as a designer and manufacturer of gymnastic and rehabilitation equipment. A subsidiary was later established in Leeds in 1907 bringing innovative designs into the UK market, many of which were later incorporated into our own British Standards. Niels Larsen can justly claim therefore, to be the 'founding father' of British gymnastics apparatus.
---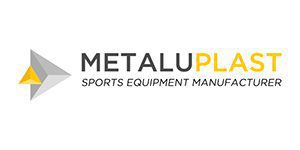 Metalu Plast is the leading French manufacturer of sports equipment, sports fences and open access sports fields: Soccer 5, multisports and padel. Leader on the French market, all our production is manufactured in our premises in Normandy. We ship throughout France and to 34 countries around the world.
---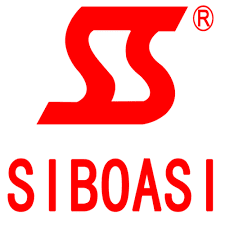 Dongguan SIBOASI Sports Goods Technology Co., Ltd. (SIBOASI) was established in 2006. Located in Dongguan City, China. Focuses on the development, production and sales of intelligent sports equipment and smart sports integrated solutions. Products are exported to more than 60 countries & regions all over the world.
---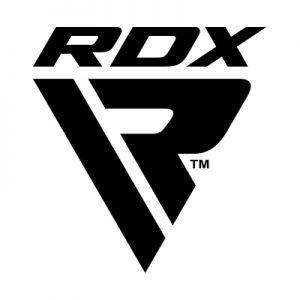 RDX Sports was founded in 1999. It is a British brand that started with a brief range of MMA and Boxing equipment. RDX increased its products range in a very short time and gradually moved towards perfection in not only Boxing and MMA gear, but also Fitness and Muay Thai gear.